As manufacturers of ABS resins and derivatives, our priorities are safe processes, high- quality products, and an intelligent, differentiated tailor-made service for our customers, enabling all parties to reach their business targets successfully.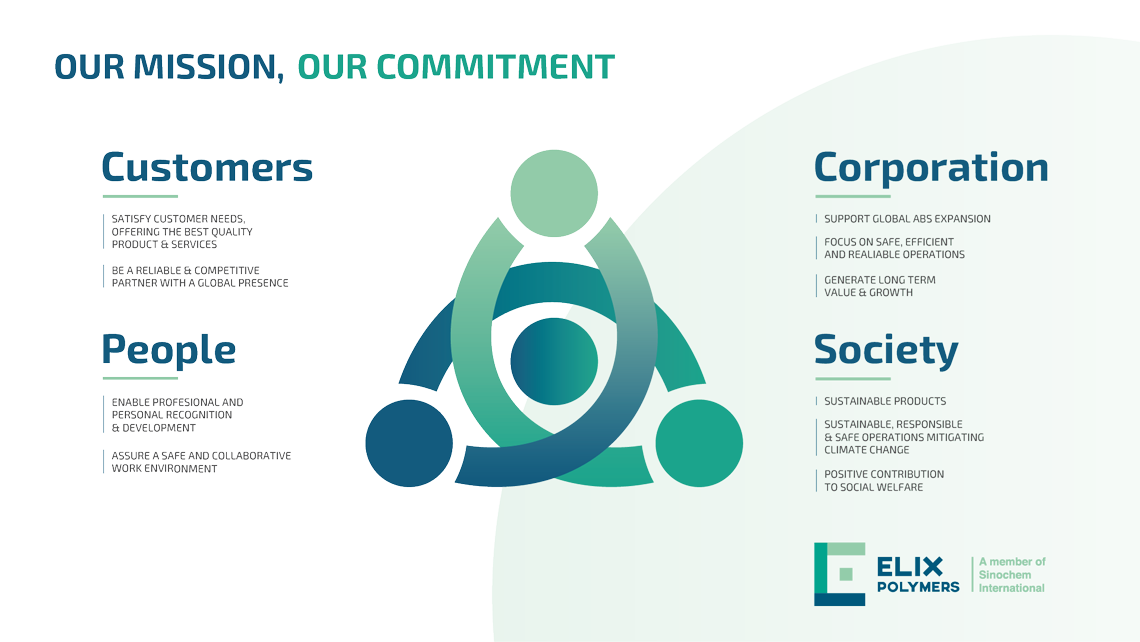 Our aim is to be the benchmark global leader in the specific thermoplastics market. As a customer-oriented company, we offer a broad portfolio of products as well as personalized services. At the same time we are committed to addressing environmental sustainability and fostering the professional development of our employees.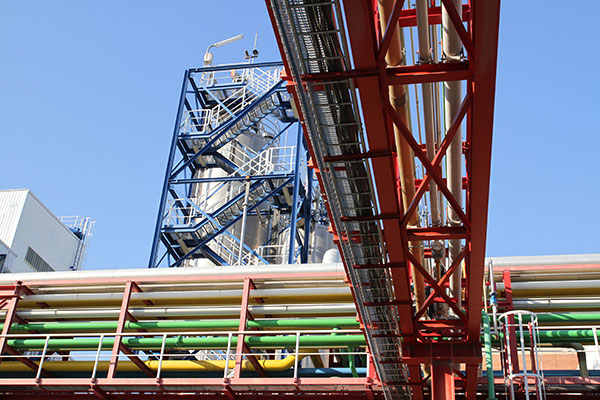 Safety, Health and Respect for the Environment
We ensure the safety of our production processes and the health of our employees through occupational risk prevention and controls on potential environmental damage, making responsible use of natural and energy resources as well as ensuring careful waste management.
Customer Oriented
Flexibility, agility and tailor-made services are the basis of our business, providing our customers with suitable solutions through our products and our services. All our departments are focused on satisfying the needs of our customers.
Human Capital, Respect and Teamwork
We foster professional development of our employees through continuous training, active participation and teamwork. Our top priority is the well-being of our staff, encouraging an atmosphere of mutual cooperation, openness, trust and respect among all the company's employees.
Quality
We maintain the competitiveness of our products, services and management through production and control processes and tools that enable us to reach the highest standards of quality and provide effective responses to the demands of our customers.
Innovation and Continuous Improvement
We focus on identifying opportunities to improve and add value to the thermoplastics market, developing new lines of business and innovative products, while also constantly optimising the technical support and services that we offer. We make it a priority to use the most environmentally friendly manufacturing processes, and our research and development efforts focus on the development of the most sustainable product portfolio possible.
Responsibility and Integrity
We seek excellence through our commitment, actions and decisions, expecting and demonstrating honesty, transparency and ethical values in our company operations and throughout the links with all the stakeholders connected to our business.